De Telegraaf

Sjoerdsma's eerbetoon aan Eva Cassidy is van wereldniveau
A Tribute to Eva Cassidy ft. Dan Cassidy
De Telegraaf concludeerde: "Sjoerdsma is van wereldniveau, haar Eva Cassidy Tribute is van een klasse die doet denken aan de te jong overleden Amerikaanse zelf." "Een meer dan waardig eerbetoon", aldus muziektijdschrift OOR. Stentor schreef: "Sjoerdsma komt heel dichtbij Eva."
Na het overweldigende succes van A Tribute to Eva Cassidy in 2014 en 2015 zit het touren van dit project er op. Velen vragen om een reprise, wellicht in de toekomst! Bijzondere gast was Dan Cassidy, de broer van Eva, op viool. Ditmaal met nieuw liedjesmateriaal maar klassiekers als Fields of Gold (Sting) en Time after Time (Cyndi Lauper) zullen zeker niet ontbreken!
Vrijwel iedereen die Eva Cassidy voor het eerst hoort zingen, vraagt zich twee dingen af: wie is dit en waarom ken ik haar nog niet? Eva Cassidy (1963 ) die met haar postuum verschenen album Songbird miljoenen harten raakte, heeft haar eigen roem niet meegemaakt en was pas 33 jaar toen ze in 1996 aan huidkanker overleed. Eva was een begenadigd vertolkster van de mooiste folk-, jazz- en countryliedjes. Ze had een overweldigende zeggingskracht die menig publiek muisstil kreeg en kan beroemdheden als Sting, Alison Krauss en Katie Melua tot haar fans rekenen.
Een intiem concert waarin Margriet Sjoerdsma zingt, spiegelt, bewondert en vragen stelt. Wie was zangeres Eva Cassidy? Hoe komt het dat haar stem zoveel mensen raakt? Wie waren haar voorbeelden? Wat waren haar drijfveren en wat juist niet?
Bezetting: Margriet Sjoerdsma: zang – Dan Cassidy: viool – Arie Storm: gitaar Cord Heineking: contrabas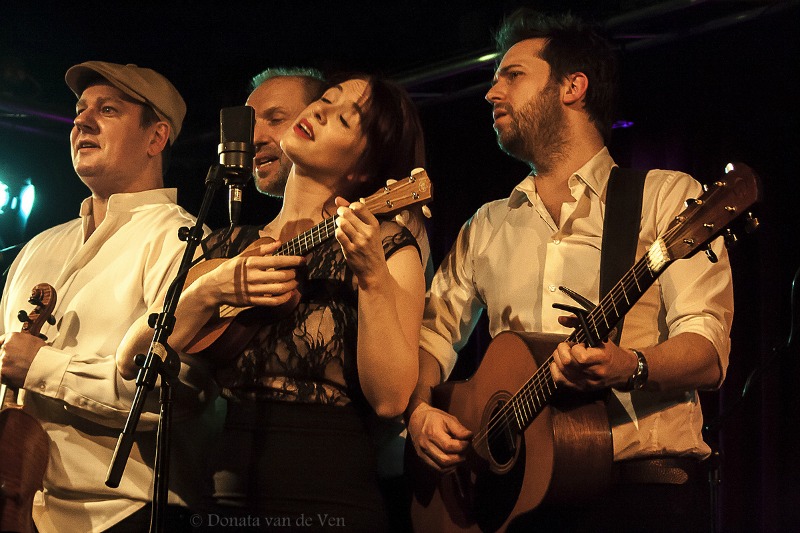 Highlights:
-Vrije Geluiden, Ned. 1: februari 2013
-North Sea Jazz Festival: juli 2013
-Kunststof TV: september 2013
-CD A Tribute to Eva Cassidy: september 2013
-Theatertour 2014 & 2015: 80 uitverkochte concerten in Nederland
-Concertgebouw Amsterdam juli 2015